Education Corner: Bragg Your Pattern at IUCr
06/06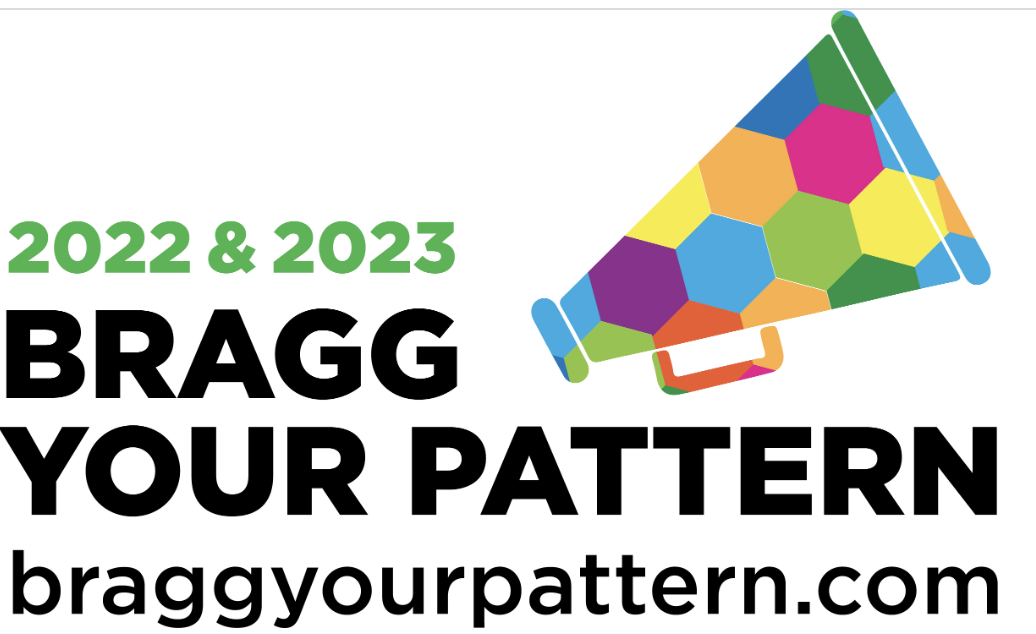 The Bragg Your Pattern Team is made up of five scientists and is managed by ICMS Australasia.
In the Spring 2023 Newsletter, The Bragg Your Pattern team describes initiatives for everyone: school-aged children and their teachers/parents; IUCr 2023 meeting attendees in Melbourne, Australia; and all structural biology enthusiasts looking for educational videos and/or social media engagement.
Bragg Your Pattern celebrates everything about patterns and crystals. A highlight will be the Crystal-A-Con, which will run throughout the International Union of Crystallography congress in August 2023 in Melbourne, Australia. Crystal-A-Con will be a crystal-themed, interactive educational experience. Seven stations of activities for all ages are planned – from building a GIANT diamond structure, to becoming a material detective.
Other articles in this newsletter issue focus on Spring Crash Courses; a milestone 200,000 PDB structures; searching Computed Structure Models; and more.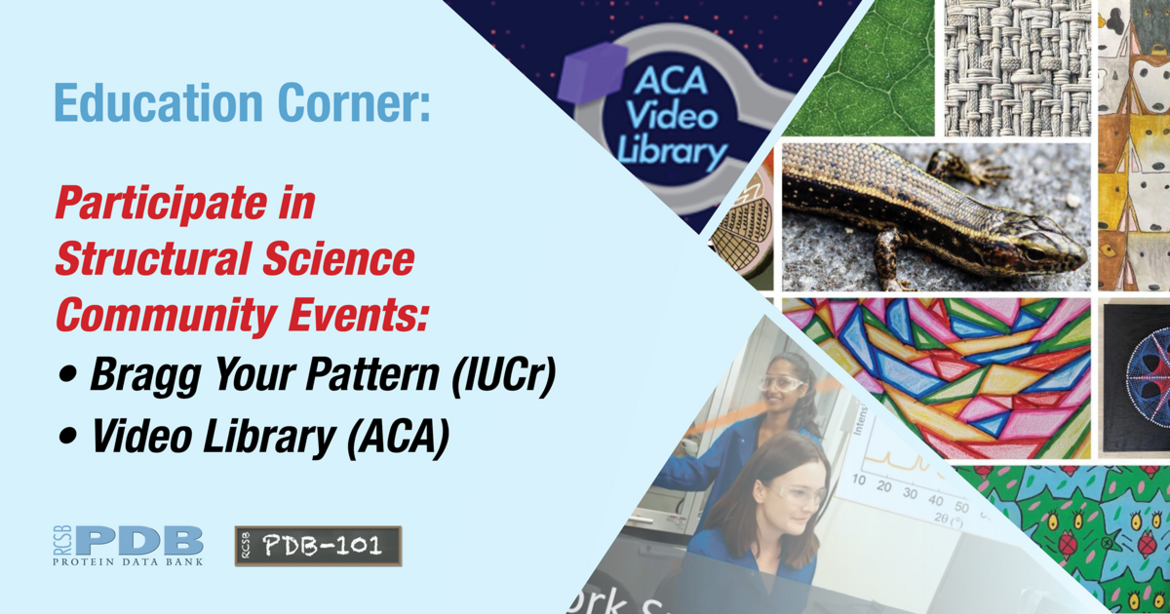 Published quarterly, each
Education Corner
describes of how community members use the PDB and related resources.
Contact
info@rcsb.org
to contribute.